EASY & CONVENIENT
Get your Spartan ID today!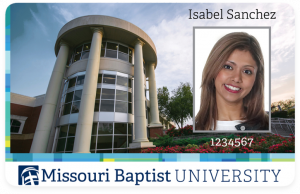 Congrats on becoming a Spartan! A key symbol of being a MBU student is the student ID. You will use it to gain chapel points, check out library books, print lecture notes, grab food at the dining hall and access your room if you are living on campus!
Additionally, a student ID can provide discounts at museums and other places across the United States. For your convenience, we want to prepare your ID for you before school begins!
Fill out the form below, submit a photo and pick up your ID from Public Safety during Welcome Weekend. Please use an unfiltered photo of you from the shoulders up, without sunglasses or any hand gestures.
We can't wait to see you on campus!
---
[Add hubspot Spartan ID form]