Perfect NCLEX-RN Pass Rate for MBU School of Nursing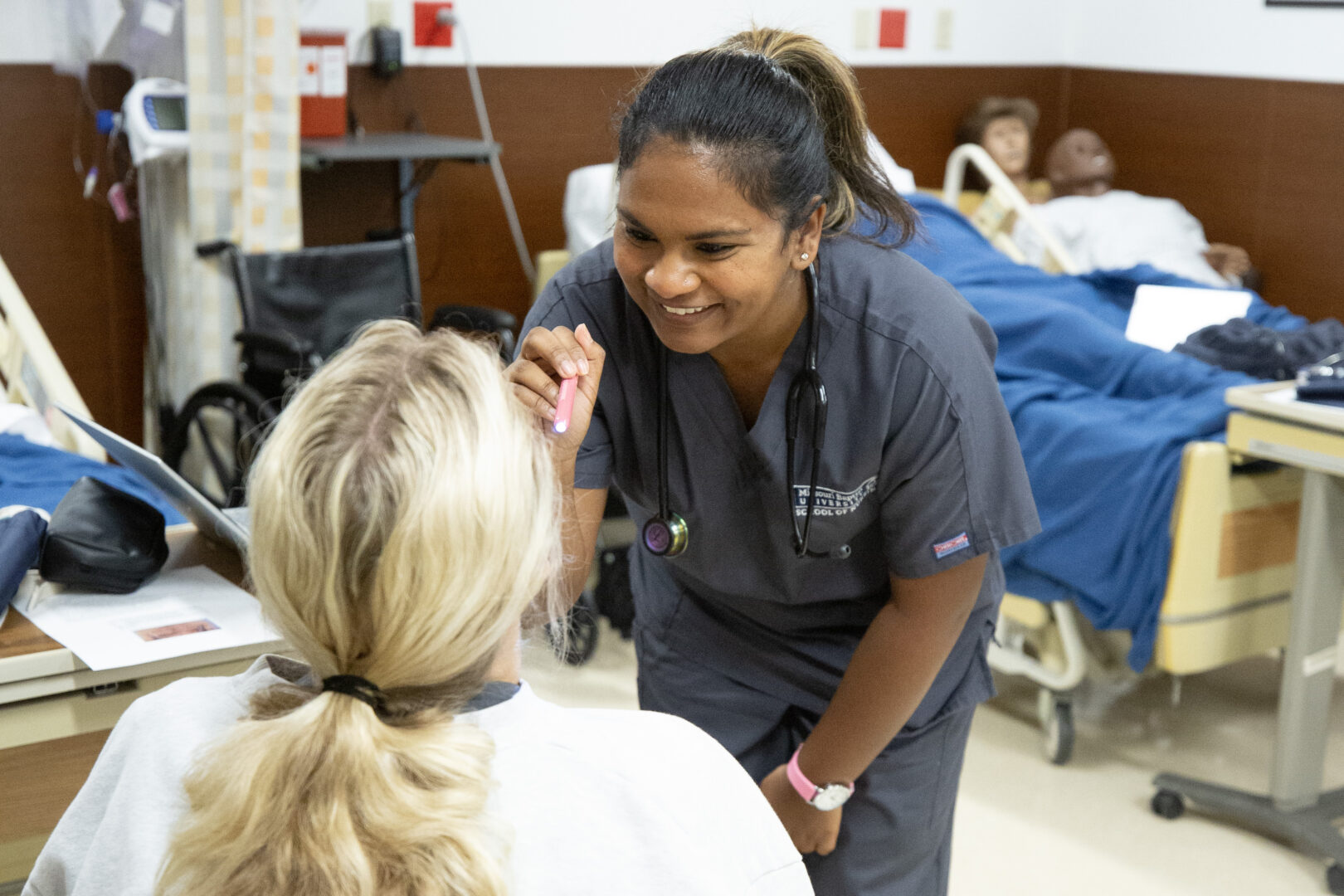 ST. LOUIS— Missouri Baptist University's School of Nursing reports that all 2023 graduates have passed the National Council Licensure Examination for Registered Nurses (NCLEX-RN), the national licensure exam for registered nurses. MBU's first-time pass rate of 100% surpassed last year's 95%, which was tops in the St. Louis area.
Dr. Amber Heimberger, dean of the College of Science and Health and founding dean of Nursing, applauded all 43 graduates from both the traditional and accelerated BSN programs. "I'm beyond proud of this achievement," said Heimberger. "It showcases the quality of our nursing program and the dedication of our entire team."
Earlier this year, the NCLEX-RN was revised to better evaluate candidates' critical thinking and clinical decision-making skills. According to Heimberger, nursing faculty worked tirelessly to prepare students for the test revision, and their perfect pass rate was a direct result. "The MBU School of Nursing faculty have worked diligently for the past two years revising our curriculum with newly designed question formats to ensure our students were prepared," she said.
While this year's national pass rate has not yet been published, the 2022 national pass rate for the NCLEX-RN was 79.90%, demonstrating the dedication of MBU's nursing faculty and students to the medical field.
"We have always been confident that our graduates were well prepared upon graduation. However, our 100% pass rate reaffirms that MBU School of Nursing graduates have the critical knowledge, skills, and attitudes to enter the nursing profession," said Heimberger. "Providing patients with exceptional care and Christ-like compassion are hallmarks of MBU's nursing curriculum."