MBU School of Nursing Featured in KSDK News Story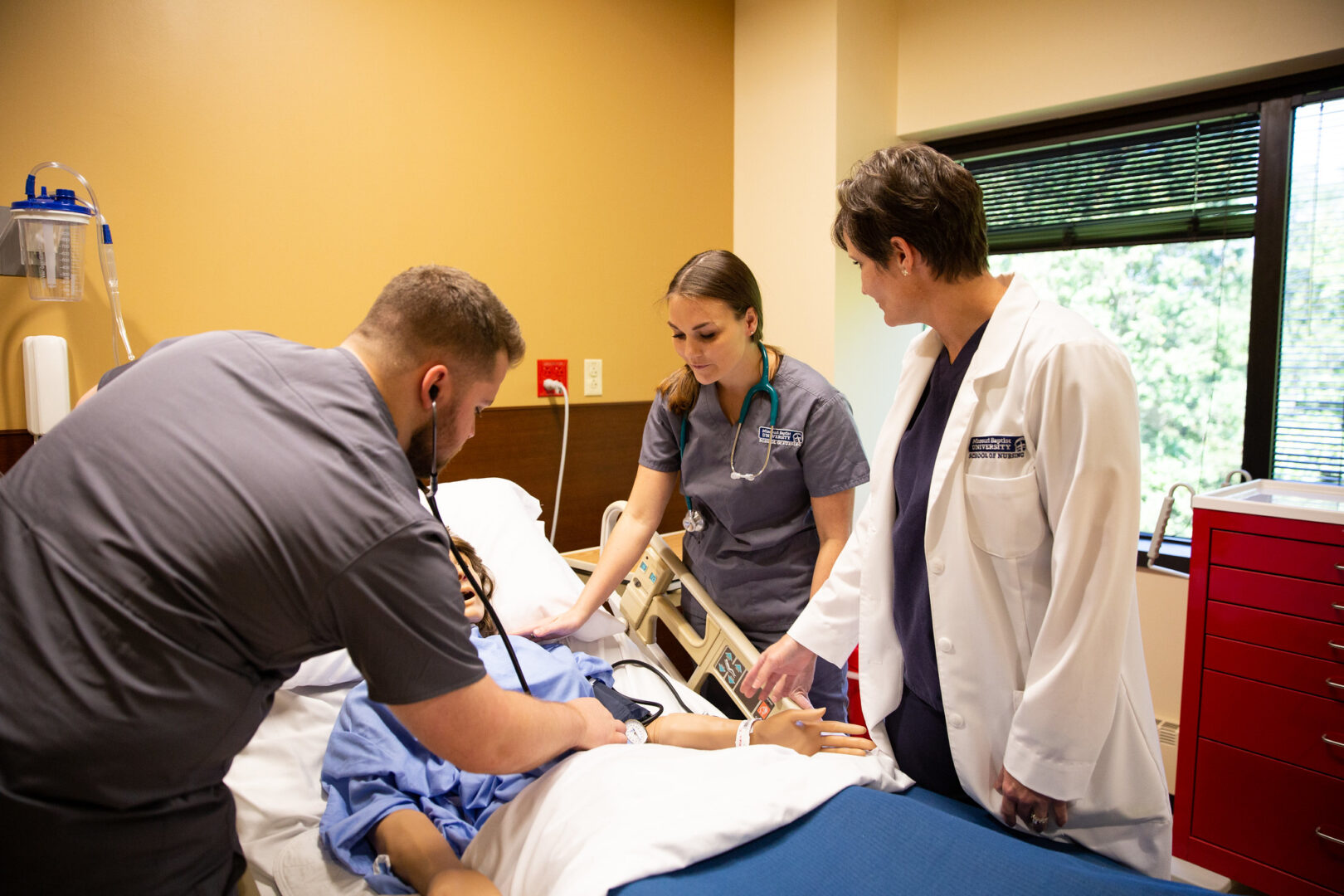 ST. LOUIS – Missouri Baptist University's Accelerated Bachelor of Science in Nursing (ABSN) program is one key to overcoming the state's nursing crisis according to a KSDK I-Team report that aired during the station's evening news broadcast on Monday, July 31, 2023. MBU's School of Nursing was featured in the story by the St. Louis-area news channel.
I-Team Investigative Reporter Paula Vasan interviewed MBU ABSN students as well as Dr. Amber Pyatt, dean of MBU's College of Science & Health, which houses the MBU School of Nursing, about data revealing that nurses are leaving the profession in record numbers and what might be done to reverse the trend.
Vasan concluded the televised segment by stating that students in MBU's ABSN program are "the industry's future, and they hope to be part of the solution."
MBU's ABSN program allows students who have completed pre-requisites either at MBU or another institution to obtain their BSN in as little as 12 months.
Much of the televised story was filmed at the School of Nursing, which is located at the Walker Medical Building adjacent to the University's main campus in West St. Louis County. The 8,000-plus square feet space has been transformed into an innovative learning space, which includes a simulation lab, technology-equipped training classrooms and community meeting areas. Students must complete the pre-requisite courses to be considered for this program; however, unlike many similar programs, qualified students do not need a bachelor's degree to be considered for admission.
For more information, contact Director of University Communications Joel Lindsey at Joel.Lindsey@mobap.edu or by phone at 314.392.2307.