MBU enrollment tops 5,600 students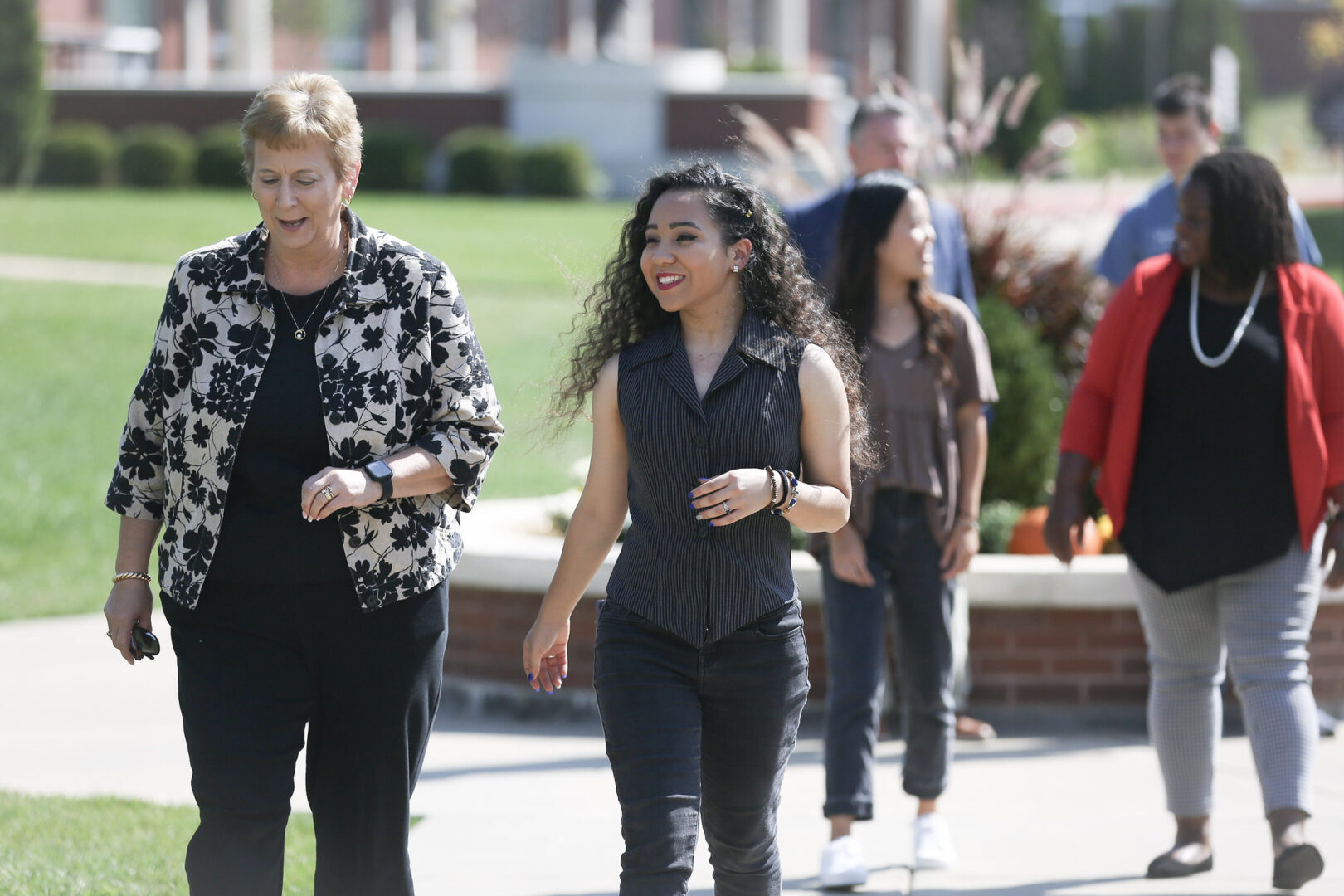 Missouri Baptist University's fall 2023 enrollment has surpassed 5,600 students—marking the largest MBU student body since fall 2016, according to the University's Oct. 15 census.
This fall's total enrollment headcount represents a 7 percent increase compared to fall 2022.
"This positive report is a testament to the growing number of students who are seeking to pursue their studies at a hope-filled, distinctively Christ-centered University that prepares students to live out their vocational calling," said Dr. Keith Ross, MBU president. "Our pursuit to offer academically excellent, in-demand programs, coupled with increased awareness, is helping MBU emerge at the forefront of Christian higher education in the Midwest."
In particular, the University has seen significant growth in both graduate and online enrollment. New student graduate enrollment has increased by nearly 35 percent since last year. MBU's Master of Science in Nursing, Master of Social Work, Master of Arts in Clinical Mental Health Counseling and Master of Arts in School Counseling have seen the highest percentage of growth.
New undergraduate online enrollment has seen a 28 percent increase in enrollment since last year, contributing to a record number of MBU online undergraduate students. Among the most popular online undergraduate programs are MBU's healthcare management, psychology and pre-nursing programs.
The growth in online and graduate enrollment follows several strategic initiatives including significantly expanding MBU digital marketing footprint in the Midwest. MBU has also launched a comprehensive corporate partnership initiative aimed at developing enrollment pipelines.
The University's main campus enrollment also has seen year-over-year growth. Transfer enrollment grew from 122 a year ago to 157 students this fall, a more than 28 percent increase. The number of returning students on main campus increased by about 3 percent.
MBU's Early College Partnerships (ECP) program, which provides dual credit courses in local public and private high schools, has seen its sixth consecutive year of growth. This year's record-breaking ECP enrollment exceeded 3,300 students in 45 schools throughout Missouri.