MBU Theatre Experience
November 10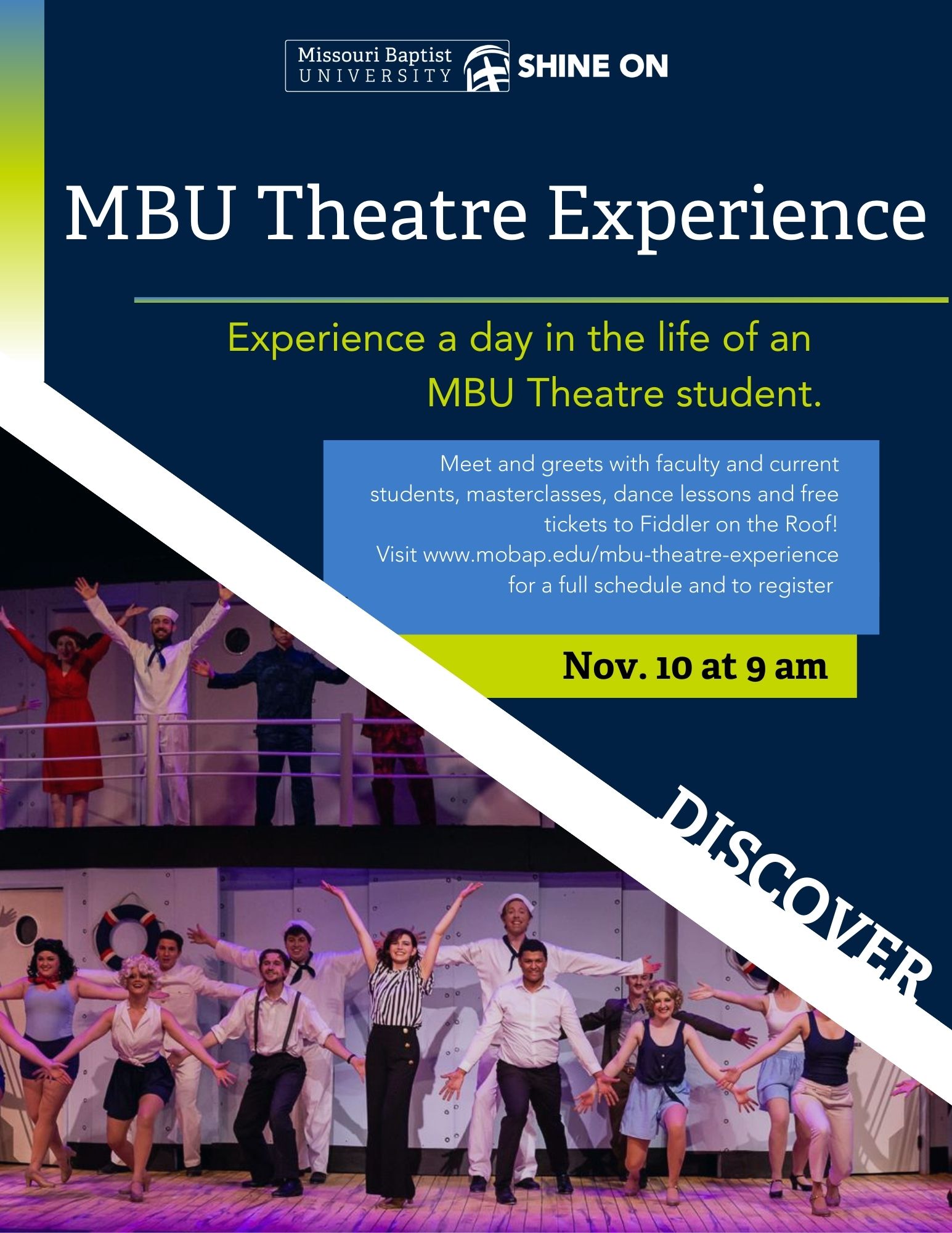 High School Juniors & Seniors/Transfers
Come spend Friday, November 10 with us, asking questions of our theatre faculty over coffee, workshopping your audition monologues and songs and touring the facility that you could make your home.
The MBU Theatre Experience is completely free and is recommended for Theatre, Musical Theatre and Speech/Theatre majors, as well as Theatre and Dance minors. More than anything, we hope that by being on campus you will see what we see in our program: a thriving community of artists devoted to their craft and to each other.
Related Events