Theatre Forum
September 22 @ 3:00 pm - 4:00 pm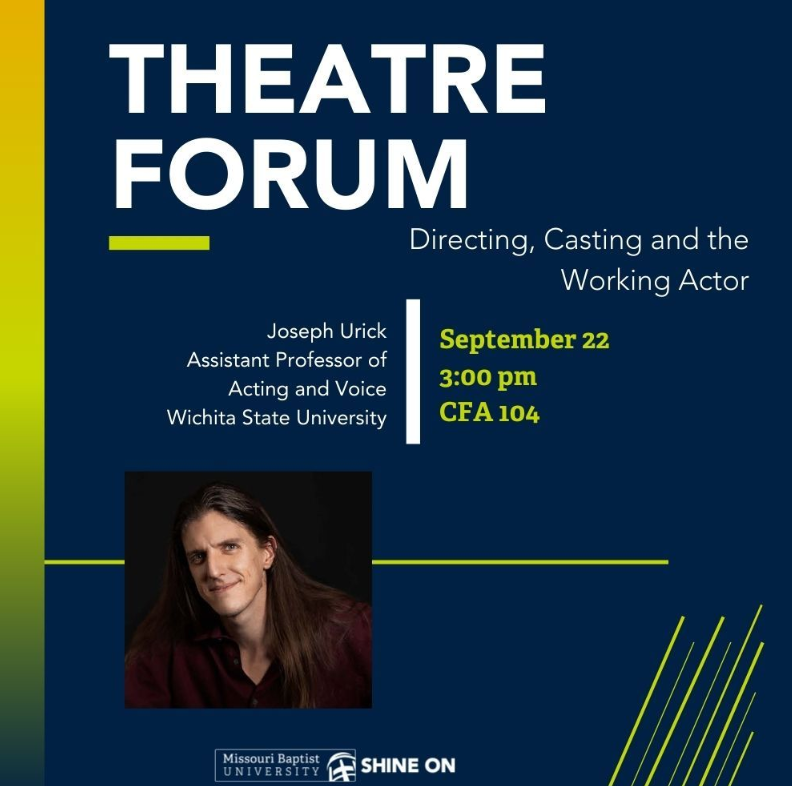 All MBU Students and Alumni are welcome to attend Theatre Forum on September 22 at 3:00 p.m. in CFA 104. Our guest speaker Joseph Urick will present on Directing, Casting and the Working Actor.
Joseph Urick is an award-winning actor from New York City. He has performed nationally and internationally at such theatres as the ZACH Scott in Texas, Florida Shakespeare, the Hippodrome Theatre in Florida, as well as the Papagaou Theatre and Anagyius Theatre in Greece.
Joseph holds an MFA in Acting from the University of Florida was most recently the Lead Drama Faculty at Lone Star College–CyFair. He has worked in Texas, New York, and Florida as an actor, director, fight choreographer, and producer. He serves on the Board of Texas Light Opera and ARIA Creative Productions and has been one of their longest serving Educators and Artists-in-Residence.
Joseph is also an award-winning Graphics Designer, and has produced designs for Colleges, Universities, Regional Theatres, Actors, and Films for over ten years.
Related Events